Schloss Windsor, Oxford und Stonehenge Tour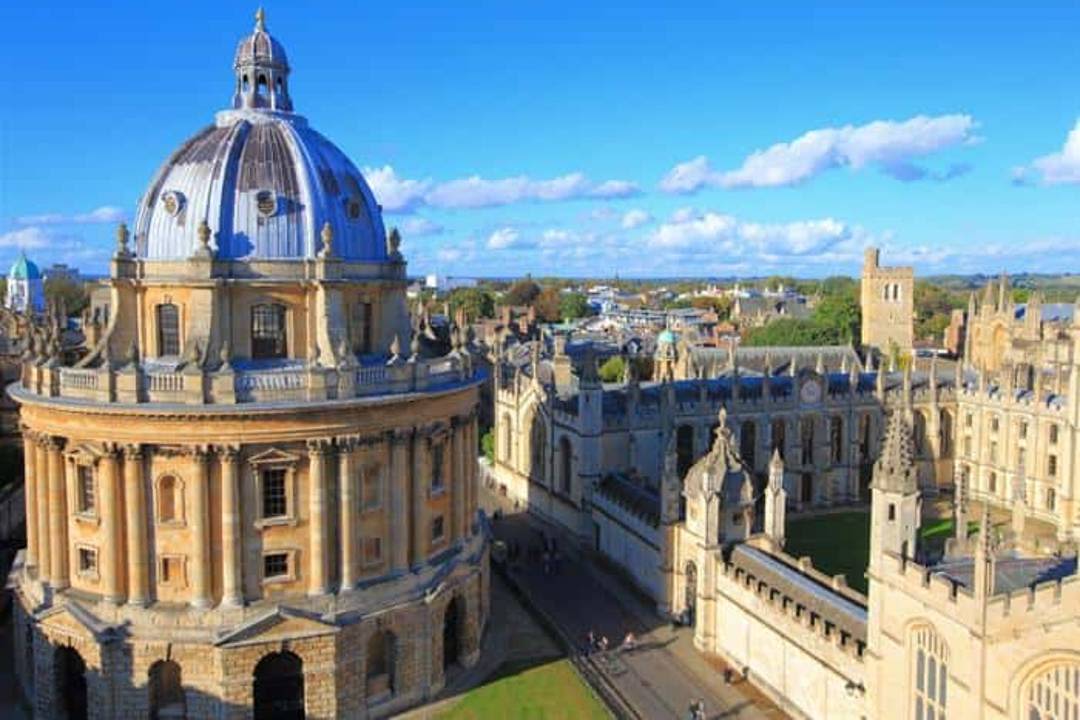 TOUR BESCHREIBUNG
Eintritt zu Windsor Castle
Besuch von Stonehenge
Geführter Rundgang durch Oxford
Luxuriöses, klimatisiertes Fahrzeug
Geführter Rundgang durch Oxford
Eintritt zu Windsor Castle und Stonehenge
Hin- und Rückfahrt im luxuriösen, klimatisierten Reisebus
Professionelle Reisebegleitung
Trinkgeld (nach Wahl)
Wichtige Informationen
Ablauf:
Check-in: 7:30 Uhr
Abfahrtszeit: 8:00 Uhr
Rückgabezeit: ca. 19:00 Uhr
Abfahrtsort: Golden Tours Visitor Centre, Bushaltestelle 1, Bulleid Way, Victoria, London SW1W 9SH
Rückkehrpunkt: Aufgrund gesetzlicher Arbeitszeitbeschränkungen für unsere Fahrer endet diese Tour innerhalb von 2 oder 3 Gehminuten von der U-Bahn-Station Gloucester Road. Diese Station befindet sich in Zone 1 und ist drei Haltestellen in Richtung Osten auf der Circle Line oder der District Line nach Victoria. Die Piccadilly Line fährt auch durch die Gloucester Road und ist nur 5 Haltestellen vom Piccadilly Circus entfernt.
Bitte beachten
Windsor Castle Schließungen:
25. und 26. Dezember Schloss komplett geschlossen.
Wenn die Staatsgemächer geschlossen sind, bleibt die Galerie der Zeichnungen weiterhin geöffnet.
St. Georgskapelle
Der 23. und 24. Dezember schließt um 13:00 Uhr.
St. George's Chapel ist sonntags normalerweise für Besucher geschlossen, da den ganzen Tag über Gottesdienste abgehalten werden. Gläubige sind herzlich eingeladen, an den Gottesdiensten teilzunehmen.
Hinweis:
August: In der Hochsaison kann es zu langen Warteschlangen in Windsor Castle kommen. Dies kann sich auf Ihre Rückkehrzeit nach London auswirken.
Sie müssen das von Ihnen erhaltene E-ticket mitbringen, um Zugang zu dieser Tour zu erhalten
Windsor Castle wird noch als königliche Residenz genutzt. Daher können sich die Schließungszeiten bzw. Besichtigungsmöglichkeiten ändern.
Wenn die Staatswohnungen geschlossen sind, sind die Bezirke, das Puppenhaus von Queen Mary und die Zeichnungsgalerie weiterhin geöffnet.
Sie können sich von unterschiedlichen Standorten und Abfahrtpunkten abholen lassen.
Bei Buchungen nach Mitternacht, die für denselben Tag gelten sollen, ist das Lunchpaket nicht im Preis inbegriffen.
*In der Hauptsaison können weitere Fahrzeuge ohne WLAN eingesetzt werden.
Mehr Informationen
Windsor Castle
Windsor Castle perches proudly on a lush wooded hill overlooking the Thames. Sweeping landscaped gardens and turreted Round Tower, it's easy to see why it's the King's favourite weekend residence. Enjoy a fascinating through–the–keyhole peek at the lavish State Apartments, home to priceless artworks by Rembrandt and Leonardo da Vinci, and visit St. George's Chapel, the atmospheric final resting place of former monarchs including Henry VIII. You can visit Queen Mary's Dolls' House.
Mysterious Stonehenge
The true meaning of this ancient, awe-inspiring creation has been lost in the mists of time. Was Stonehenge a temple for sun worship, a healing centre, a burial site or perhaps a huge calendar? How did our ancestors manage to carry the mighty stones from so far away and then, using only the most primitive of tools, build this amazing structure? Surrounded by mystery, Stonehenge never fails to impress.
Oxford
Follow in the footsteps of Oxford's famous students, from C.S. Lewis to Bill Clinton, as you stroll the captivating college courtyards and cobbled lanes of this historic university town. Take in the famous 'city of dreaming spires' and see the Bodleian Library – one of the oldest libraries in Europe – on your visit. You'll be captivated by the unspoilt narrow alleys and ancient squares of this naturally beautiful town.
Estimated arrival time back in London is around 7.00pm