Oxford, Stratford-upon-Avon, Cotswolds and Warwick Castle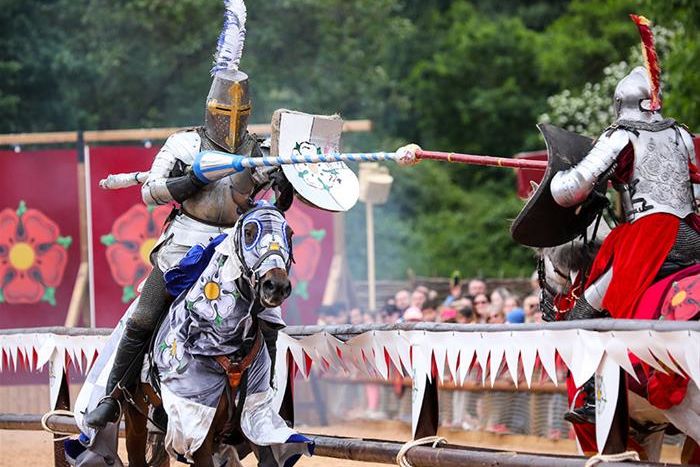 TOUR DESCRIPTION
Entry to University Church of St Mary the Virgin
Walking tour of Oxford
Drive through Cotswolds
Entry to Shakespeare's birthplace
Time to explore Stratford-Upon-Avon
Extended visit to Warwick Castle
Drive through the Cotswolds
Entry to Shakespeare's Birthplace and Warwick Castle
Walking tour of Oxford
Entry to University Church of St Mary the Virgin
Transportation by Luxury Air-Conditioned Coach
Professional Guide
Meet and greet at Warwick Castle
Gratuities (optional)
Food or beverages
Important Information
Itinerary:
Daily
Check-in: 8:15am
Departure time: 8:30am
Departure point: Bus Stop 1, Bulleid Way, Victoria, London SW1W 9SR
what3words location: eager.play.forks
Return time: approx. 7:00pm
Return point: Bus Stop 1, Bulleid Way, Victoria, London SW1W 9SR
Due to legal working hour's restrictions for our drivers, this tour will finish within a 2 or 3 minute walk of Gloucester Road Underground Station. This station is in Zone 1 and is three stops Eastbound on the Circle Line or the District Line to Victoria. The Piccadilly Line also runs through Gloucester Road, and is only 5 stops to Piccadilly Circus.
Please note:
You must bring the e-ticket provided to gain entry to this tour.
Our vehicles are modern, comfortable, and kept to the highest standards of cleanliness, including a deep clean every day.
*During peak periods, additional vehicles without Wi-Fi may be used.
On Christmas Eve Shakespeare's Birthplace will be closed.
MORE INFORMATION
Walking tour of Oxford
Oxford is famous for being home to the oldest university in the English speaking world – countless bright young things have wandered the town's cobbled streets over the years! During this guided walking tour you will see the stunning University Church of St Mary the Virgin and furtively discover unspoilt narrow alleyways, ancient squares and towering spires.
The University Church of St Mary the Virgin is an Oxford church situated on the north side of the High Street. It is the centre from which the University of Oxford grew and its parish consists almost exclusively of university and college buildings. All tour option include entry into the Chuch
After visiting Oxford, you will leave the university city and return to London.
The Cotswolds
Enjoy views of breath–taking countryside, sleepy villages, and bustling market towns as we drive through the charming scenery of one of England's most beautiful regions.
Shakespeare's Birthplace at Stratford–Upon–Avon A market town with a difference, Stratford–upon–Avon is the famous home of arguably the world's greatest writer, William Shakespeare. Visit the picturesque half–timbered house where the legendary Bard was born to gain fascinating insights into his childhood.
William Shakespeare
See where the famous playwright grew up and spent his years as a married man.
Warwick Castle
Be part of Britain's Greatest Medieval Experience! Deep in the heart of Warwick Castle, the Great Hall becomes a hive of activity! Immerse yourself in battle preparations and feel the weight of a medieval sword. Become a soldier – try on a battle helmet for size! Visit the spectacular State Rooms and feast your eyes on Victorian party preparations. What's more, upon arrival you'll be greeted by a character in periodic costume and given a brief introduction to the spectacular castle.
Estimated arrival time back in London is around 7.00pm.