The Cauldron London Potion Making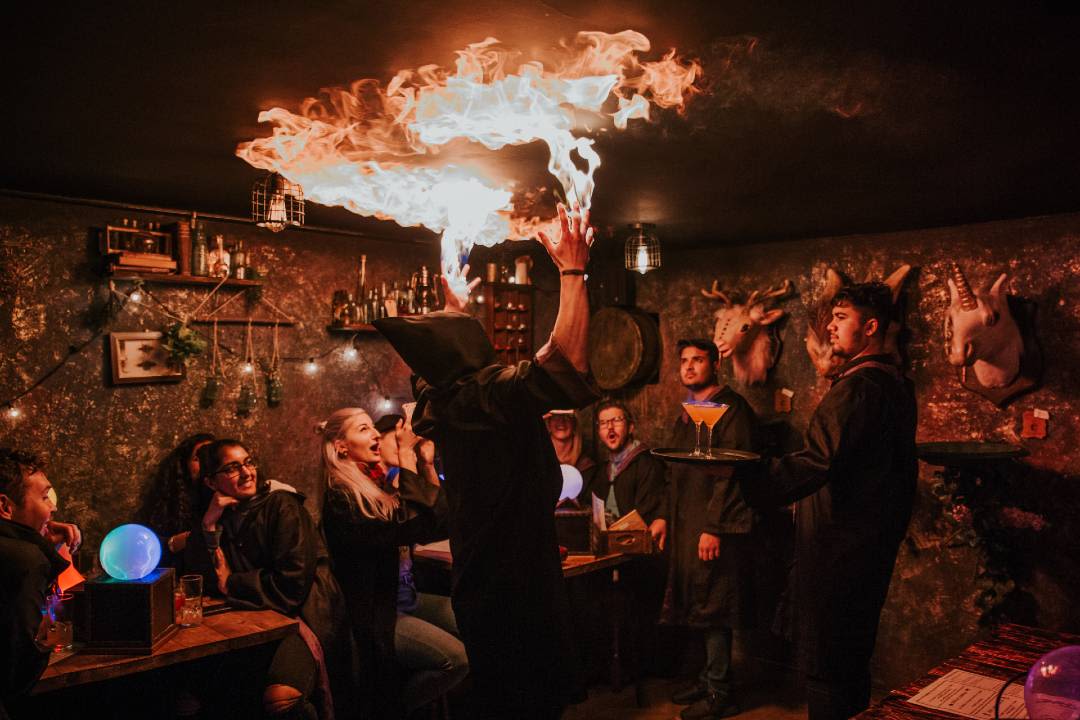 TOUR BESCHREIBUNG
An immersive (social distance-friendly) cocktail class in London where you don a cloak, wield a working magic wand & use molecular mixology to brew drinkable elixirs.
A welcome drink that you pour (mixed cocktail or mocktail),
Two molecular cocktails (or mocktails) that you brew, and the 1hr 45min interactive experience.
Food
Extra drinks
Wichtige Informationen
Schedule:
Days of Operations: Tuesday to Sunday
Meeting Point: 5D Stoke Newington Road, London, N16 8BH
Closest Station: Dalston Junction
Duration: 1hr 45mins
Please note:
Under 18 can only join the Potion Making on selected timeslots, on Tuesday. Wednesday and Sundays (before 6pm).
Be prepared to show ID to consume alcoholic beverages,
Mobile tickets are accepted.
If you book more than one month in advance, your booking will not be confirmed until closer to the date of travel.
Mehr Informationen
Potion Making at The Cauldron® London is a social-distance friendly, immersive class where you step into the imagined worlds of your childhood through molecular mixology, science & technology. 
Spell Casting 101: After receiving a technology-filled magic wand, you cast a pouring spell with your wand to receive a welcome drink from the maw of a magical creature.  Your wand is the key to interacting with the space around you!
Potion Making: You are then seated at a magic wand-interactive work station where you brew two molecular cocktails, each of which have different properties and effects.